Electronic etiquette for the holiday season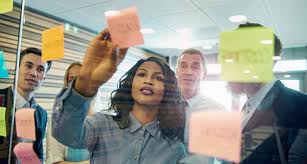 Although even Emily Post approves of electronic cards if they're sent to the right people, we think there should be some major exceptions to the etiquette queen's advice. Yes, it's great to forward good ones to on-line friends. E-mail is also an effective way to send photos and descriptions of what you've been up to during the last year to extended family members or distant friends. And of course, you'll probably want to forward this e-mail.
But if you want to demonstrate that you've made a greater effort and you'd like your holiday wishes displayed on their desk or mantle, go for traditional cards and snail mail. When it comes to personal communication, they're much stickier. And don't forget those gift
and host thank you cards. Whether you go electronic or paper should depend on how big an impression you want to make.
Of course, traditional cards should be appropriate for the individuals you're sending them to: Christmas references for religious Christians, humourous for fun friends, classy ones for clients and bosses and so on.
It may also be a good idea to not only hand-write your greetings but also your envelope. It's personal, avoids mix ups with junk mail and helps you polish those rusty skills.
Sticky relationships
Sometimes peaceful family holidays are undermined by unresolved emotional conflicts that explode after too much toasting or turkey.
So talk to people with whom there's a potential for problems well in advance. That's talk, not e-mail or instant message, which just doesn't stick for emotional issues at any time. Remember the criticism heaped on Britney Spears for text messaging Kevin Federline to announce her divorce plans.
Turn it off
No cell phones, BlackBerries, electronic games or headsets during family and other social times, especially dinner. This should be common sense, but we all know people who just don't get it.
Remember that the holiday season is a break from work and an opportunity to spend quality time with family and friends. Rest your mind and body, refresh your spirit and revitalize the ties with the important people in your life.